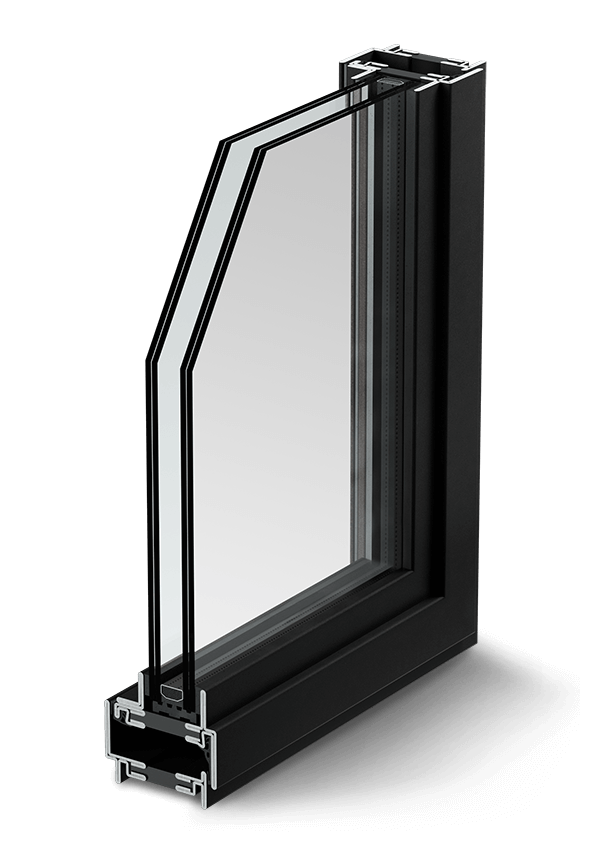 Thermal Break
With the thermal barrier system, W+ carries on the window heritage in its most authentic form, proposing the same forms, proportions and overlapping effects of the original 20th Century hot rolled steel window profiles, refined by cold rolling technology. The innovative high-density polyurethane isolator used as thermal barrier, together with the possibility of housing low emissivity glass up to 37 mm, allow to fully respond to current regulations and contemporary needs for comfort, also in harsher weather conditions, where windows made from solid steel profiles may not be sufficient. The range is completed by a wide range of exclusive fittings in several finishes, reproduced from original designs of the modern era. Many kinds of inward or outward openings are possible.
Precision cold formed steel profiles of 1,5 mm thickness
Profiles have identical sight lines and proportions of the traditional profile.
Classic "stepped leg" design
Mechanically fixed rebate gaskets
Accommodates double and triple glazing up to 37 mm
High density cast in polyurethane isolator
Sloped glazing bead or wet glaze materials available
Sample specification sheets below.